Back
Zonda donates 100 000 PLN to the Polish Humanitarian Action (PAH) to support Ukraine citizens affected by the war
In the face of war we cannot be indifferent to the overwhelming human suffering. At Zonda, we firmly stand in opposition to the actions of Russia. We are united with the people of Ukraine and are taking actions.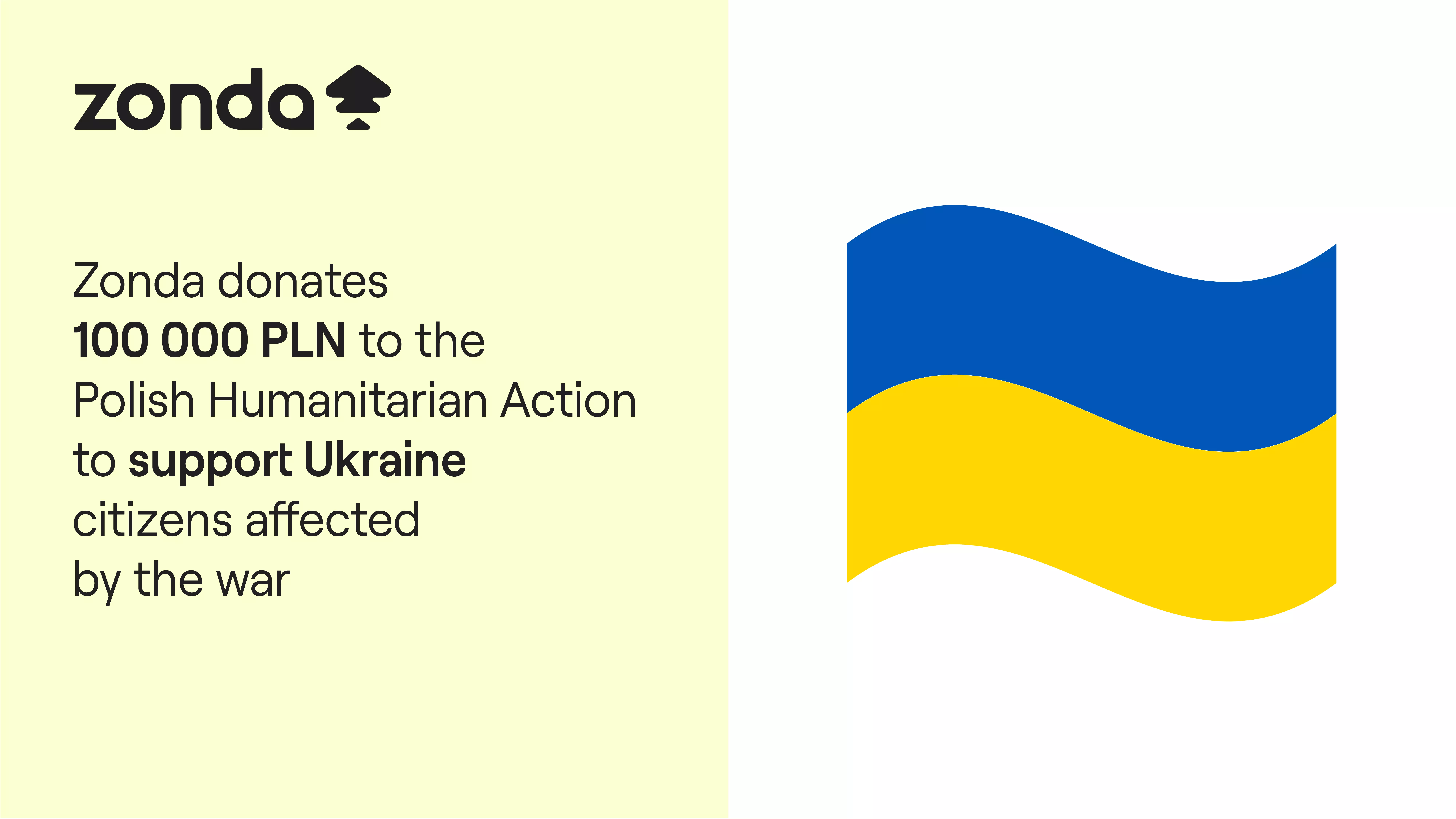 We will donate 100 000 PLN to the Polish Humanitarian Action (PAH) - a Polish NGO that provides humanitarian assistance including food and other forms of support to the people who have to leave their homes. The donated money will be used to help Ukrainians affected by the war, including internally displaced persons and refugees coming to Poland.
Przemysław Kral, Zonda CEO said: "These days, people from all over the world have been holding their breath reading the devastating news of Russia's invasion into Ukraine. Zonda has many Polish employees with close ties to the neighbouring country and our Head of Global Support is a citizen of Ukraine. The least we can do is to provide financial support to those who are in need. This donation is only one part of the help package that is being prepared at Zonda. We will announce our further actions shortly."
Back
Zonda is now zondacrypto!
As the exchange continues to evolve and grow, we're thrilled to announce that we're rebranding and changing our name to better reflect our vision and values. We're still the same team you know and trust, but with a fresh new name that captures our spirit of innovation and customer-centric approach.
Some things may look a bit different but don't worry - all operations remain the same and your login details work as usual.
Stay tuned for more updates and exciting changes as we embark on this new chapter together. Thank you for your continued support and loyalty!