Back
FIAT exchange is now available in our mobile application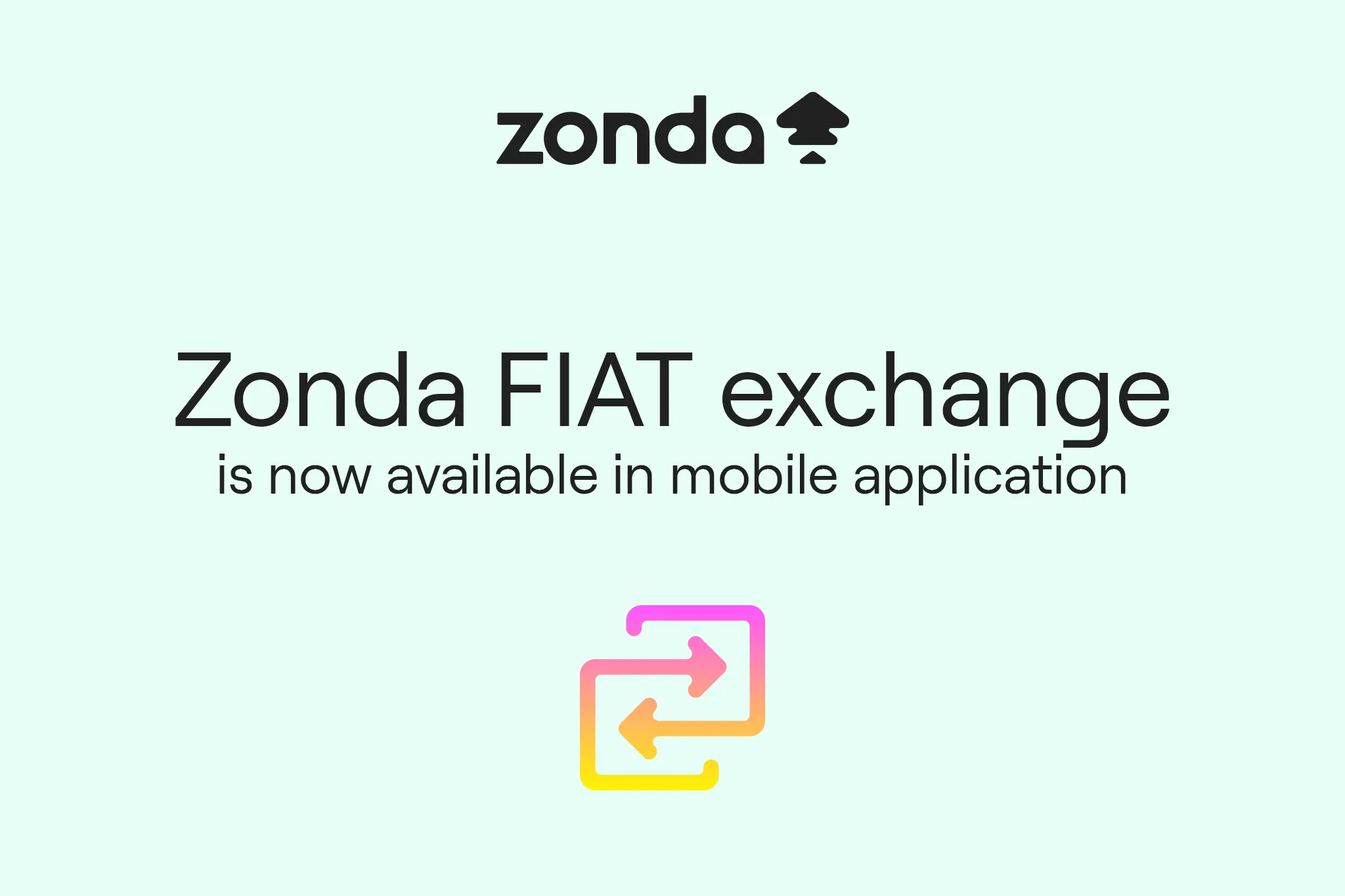 From now you can instantly exchange your funds wherever you are.
Use our FIAT exchange to buy or sell PLN, EUR, GBP i USD.
FIAT exchange can be used by all users of our website who have completed the second (highest) level of account verification and activated the free Google Authenticator security.
To start using new functionality, update the application on your mobile device.
Back
Zonda is now zondacrypto!
As the exchange continues to evolve and grow, we're thrilled to announce that we're rebranding and changing our name to better reflect our vision and values. We're still the same team you know and trust, but with a fresh new name that captures our spirit of innovation and customer-centric approach.
Some things may look a bit different but don't worry - all operations remain the same and your login details work as usual.
Stay tuned for more updates and exciting changes as we embark on this new chapter together. Thank you for your continued support and loyalty!